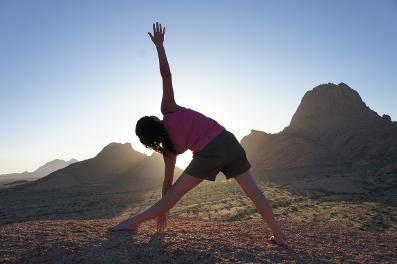 Arrival
Come a little early. Especially if it's your first class. I really like to welcome new students and it's important we can have a chat about any problem areas or health conditions.
If you do arrive a bit late, don't worry! It's totally fine, you made it, so great :) If I'm talking maybe just wait quietly by the door until I motion you to come in.  
Remove your shoes and socks, yoga is done with bare feet.
Please make sure your mobile phone is shut off or on silent.
Try not to eat a large meal prior to class.
If you have a health condition or injury please tell me!